Tamara Dutta's
Swiss Slow cosmetics
have been certified
by the following organizations: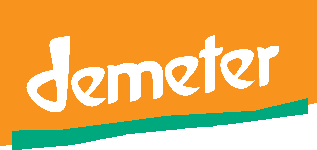 Demeter goes hand in hand with its products from the soil to your skin. Everything that comes from agriculture and from nature is carefully developed in accordance with Demeter's Standards. This total focus on quality ultimately benefits the consumer.
Holders of a Bio Suisse licence ensure respectful production without any unnecessary additives, without artificial flavourings or colourings. Their production avoids any addition of artificial vitamins, minerals or artificial sweeteners, as well as any form of genetic engineering.
The distinctive trade mark of Swiss Label is the crossbow. The symbol of Swiss precision work. Protected in Switzerland and in major export countries, the symbol of the crossbow is a complement to the Swiss cross asthe trademark for «Switzerland». It is a sign of quality, safety, professionalism and reliability for businesses as well as for consumers.